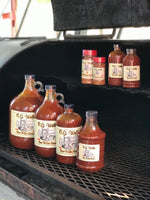 Try our Signature Sauce and Seasoning!
O.G. Wells Bar-B-Que Sauce and Seasoning is a collaboration of the Carolinas (mainly North) and of South Louisiana.
Become apart of the O.G. Fam!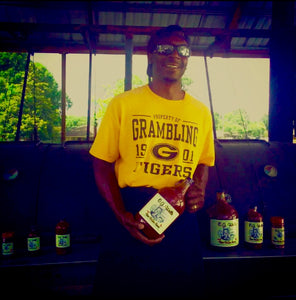 About the O.G. "Outstanding Generation"
Meet the creator and CEO Gregory Rosary Sr. He started barbecuing at a young age, and found his calling. Greg was influenced by North Carolina traditions. With the help of his family, he was inspired to create his own signature sauce.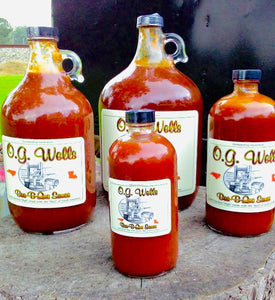 The Sauce that Started it All
We wanted people to get that "down-home" feeling with this sauce. Cooked to perfection for all families to enjoy!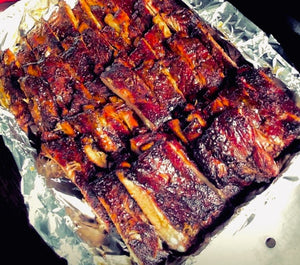 The Star of the Barbecue
Use our signature sauce and seasoning to give authentic flavor on your smoked foods at your cookout!
We value your feedback!
Great tasting and don't forget to add the seasoning for steaks, chicken and pork.

Charlie Perry, via Facebook
Thank you to O.G. Wells BBQ L.L.C. for blessing me with this sauce. I will be taking a bottle back to NYC.

Amira Baloney, via Facebook
Great taste! Not your ordinary store bought barbecue you can literally put it on anything.

Ivory Sanders, via Facebook